Hot Brakes | Tips & Resources
Check brake function and adjustment before descending.
Maintain a low speed in low gear, and use flashers to warn other vehicles of your reduced speed.
Do not ride the truck's brakes; this will cause overheating and possible loss of brake system.
Consider Jake Brakes (engine compression brakes) to control the speed of a heavy truck, but the best practice is to use low gears to avoid overheating brakes.
Keep brakes cool by pulling into brake check stations, or onto the shoulder of the road, if you can locate a safe spot.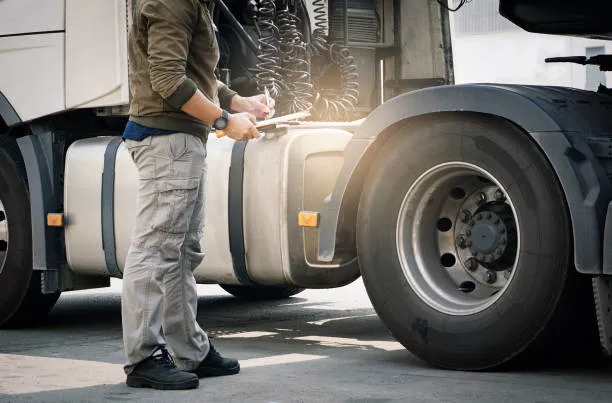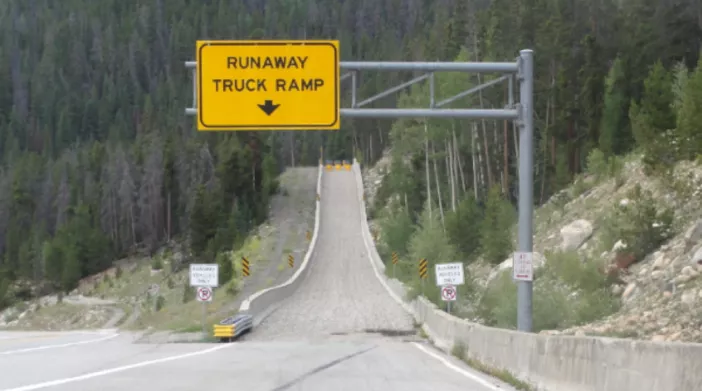 Maneuver the truck into the far right lane before approaching ramp.
As the truck approaches the runaway ramp, steer straight and try to keep the wheels aligned.
Stay in the center of the ramp to avoid rolling over.
Once the truck is stopped, call 911 to report, even if there are no injures.
There is not a fee, penalty or fine for using runaway truck ramps.
Know the road
Take the time to familiarize yourself with mountain passes
Obey the speed limit
Anticipate curves
Know how far you'll travel
Identify public-access roads
Find brake and chain-up stations on COtrip
Inspect your brakes at the summit before descending.
Locate runaway truck ramps on COtrip